Product categories
CONTACT US
ADD:Hongzhuang Road, East Town Industry Area, Yaoguan Town, Wujin District, Changzhou City, Jiangsu Province, PR. China
Mobile Phone:+86-15961181358
Fax:+86-519-88700526
E-mail:wk1358@dongchuan.cn

News
The role of industrial roller chains for agricultural mechanization enhancement
Have already visited 87
11/22/2022
With the development of society and technology, industrial roller chain products are widely used in various transmission fields. The following is to explain the role of industrial roller chains in agricultural mechanization.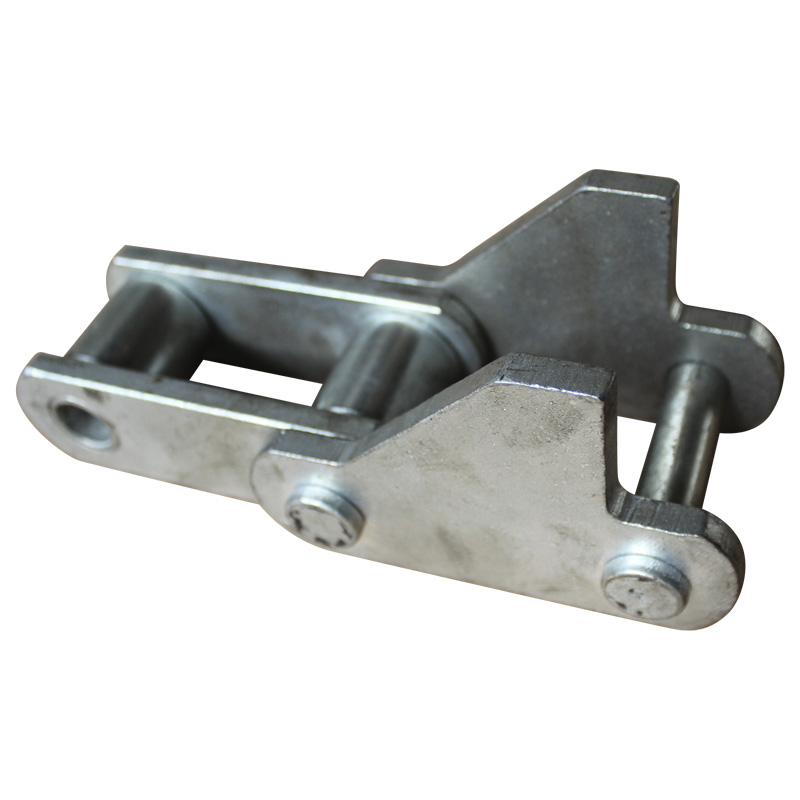 In recent years, with the continuous progress of agricultural mechanization, more and higher demands have been put forward for the chains that perform transmission and transportation functions. The chain chosen is especially important, whether it is the harvesting machine of food crops or cash crops, to accomplish specific functions.
Because of the complicated standard of chain varieties, industrial roller chains can satisfy not only a large number of general mechanical requirements but also special needs that are difficult or even impossible to replace by other transmission methods. Such as rice and wheat harvesters, no matter which model, from harvesting to threshing until the completion of a series of functions of cutting grass, the chain plays a coordinating effect in transmission and transportation.
In addition to the customary industrial roller chain for transmission, the delivery slot of the full-feed harvester uses a double-pitch delivery chain with an "O" seal, which has been widely used in high-horsepower motorcycles. The effect of the "O" seal chain is to add an oil and high-temperature-resistant "O" seal between the outer and inner chain plate, which makes the industrial roller chain keep a smooth effect between the shafts and sleeves during the work. It also effectively prevents. It is suitable for working conditions where the environment is harsh, and the smooth function can be maintained for a long time.
Due to the support and guidance of China's "three agricultural" preferential policies, especially in recent years, the degree of agricultural machinery for food crops has reached a high level. Some domestic and foreign production enterprises with certain development capabilities have gradually turned to the development of new models of cash crops, and cash crop harvesting machines are being upgraded and replaced. According to our understanding of the market and the contact with the host enterprises, most of the transmission and transportation functions used in these harvesters are S-type and C-type industrial roller chains.
The above is the role of the industrial roller chain in enhancing agricultural mechanization if you need to know more, welcome to contact us!